Family Room vs. Living Room: Fashioning Functionality for your Family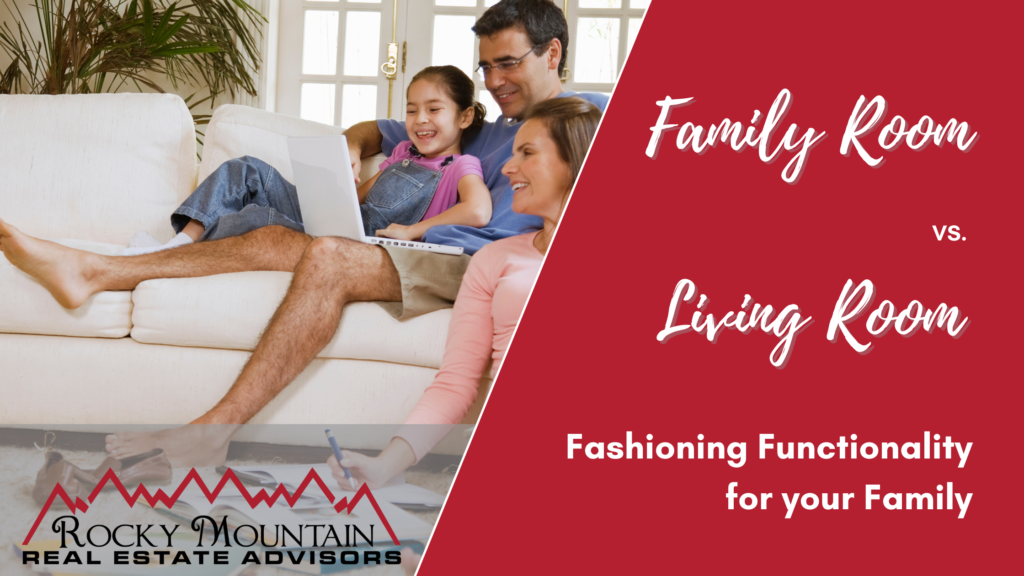 When it comes to the rooms in your home, every family is bound to use rooms in a different way. While one family may prefer to eat breakfast on the couch in front of the TV, another may traditionally only eat in the kitchen. During these last few years, flexibility is a skill many of us were forced to master. Our lives seemed to change in so many ways, and for many, this included our homes becoming our new office. While some may have preferred working at a desk in a designated office room in the house, some found their work to be more conducive to the couch. I for one found myself working most often at my kitchen table, where I was surrounded by more natural light (and of course, snacks.)
The same goes for the living room and family room in your home. Of course, there are a traditional set of "rules" that go hand in hand with these rooms, but it is important to remember that ultimately your space needs to serve the needs of your family. When designing the layout of your home, it may be useful to know the traditions of both these rooms as guidelines, and from there be flexible to make the space work for you.
Family Room
Traditionally, the family room is the room in your home where your family can be seen lounging after a long day. For this room, think of the activities you do being slightly more relaxed or "loose." This is likely where TV is watched, or where your family gathers to play board games. To fit the needs of this space, the furniture is likely more comfortable. A couch that you can comfortably lie down on and you wouldn't mind a couple spills on over the years would function much better than a couch chosen for aesthetic reasons or your great grandmother's vintage loveseat. For more information on form vs. function, check out our video with a Crate&Barrel Design Expert on the subject.
Living Room
If we consider the function of a formal dining room vs. kitchen table, the livin
g room is to formal dining room, as family room is to kitchen table. While the kitchen table is where you spend time almost every day and may feel comfortable making more of a mess, the formal dining room might only be used for special occasions. The living room is where you may be allowed to take more aesthetic liberties, focusing on the look of the room rather than the feel. If you are in love with a
piece of furniture but just don't feel it would work in your home with children or pets, you may consider putting it in a less lived-in room. Instead of a TV, you may consider furnishing your walls with beloved art here.
The Bottom Line…
… is that your home is best used when it fits the needs of your lifestyle. If tradition plays a role in your decisions, it can be beneficial to know the orthodox use of each room. Building off of what you know and what you feel will be functional is the key to creating a home where memories will be shared.
You might like…
Written by Reagan Hickey | REALTOR® | Social Media & Marketing Coordinator
You can share this story by using your social accounts: