We're Ready to Guide You Through a Short Sale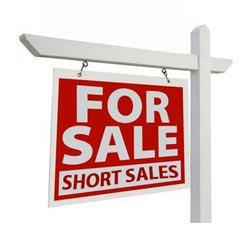 Short sales allow buyers to get a great deal on a home if they are willing to work through the process while giving sellers a way to avoid foreclosure.
In simple terms, a short sale is the sale of a home for less than the bank or lender is owed. In many cases, the only alternative is a foreclosure, which nets the lender less money than can be gained through a short sale.
Sellers in a short-sale situation should not only speak with a real estate agent specializing in short sales, but also a bankruptcy attorney and a CPA.
An experienced Realtor can help the seller in case the bank decides to ask the seller for the difference between what the seller owed and what the bank recouped on the short sale – a situation that is allowed in Colorado because it is a deficiency state.
Meanwhile, buyers in a short sale should be patient and expect the unexpected during the process, which can take several months. For example, the buyer should not expect an unusually low listing price for the home to be accepted the bank.
We Know This Scenario… And the Short Sale Laws
A Realtor experienced in this tricky market is a huge benefit for both the buyers and sellers in short-sale situations.