Marty Doane – Broker Associate
Turning your Vision into Reality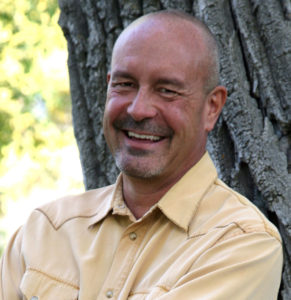 Marty closely listens to the Buyer or Seller, gathering the specific requirements to meet their Real Estate goals and objectives.  By utilizing the tools, data available, and knowledge of the industry, Marty will provide guidance and insight to reach those goals.  You will be empowered to make the best decisions associated with your Home, and the ultimate goal of "Turning Your Vision into Reality".
Resale
Marty's experience with the many trades used in building homes provides a unique ability to help both Buyer and Seller identify quality and value in a home.  While attending high school and college, Marty worked in a variety of jobs that included support of Electricians, Plumbers, Carpenters, Painters, Masons, Tinners, and General Contractors.  Marty uses this knowledge while evaluating existing homes, helping a Buyer identify a candidate home for purchase, or a Seller to prepare their home for sale.
New Home Construction
During 2013, Marty worked as a Sales Counselor with KB Home Colorado, learning the value and features of the Production Home industry.  He was a top sales producer, selling 31 homes over the course of a year, and accounting for $14 Million in sales.  Marty's exposure to new home construction will help those buyers who want their home to include the most current building techniques, energy efficiencies, and space planning.
Home Design and Remodel
Marty's affiliation with Doane Designs, which is owned and operated by his wife Becky, provides another avenue to meet your Real Estate goals.  If you find yourself saying "there is no such thing as the perfect home" during your home search, you might consider designing a custom home or remodeling your current home.  These approaches can be viable alternatives to the resale or new home construction markets.  Marty's goal is to provide you with choices that best meet your Real Estate goals and objectives.  Again, "Turning Your Vision into Reality".
Partnerships
Marty leverages the business and personal relationships he has established in the Denver Metro Area, to provide a host of resources that will meet your every Real Estate need.  These resources include Financial, Legal, Title, Construction, Inspection, Property Management, and Interior Design.  Marty's extensive network will help both Buyers and Sellers find the assistance they need.
Personal
Marty has been a resident of the Denver Metro Area since 1964, having grown up in central Denver, and moving to the Parker Area in 1993.  Marty is married to Becky Doane, and has five grown children, and one grandchild.
Prior to Real Estate, Marty worked in the IT industry for 25 years, holding positions in Sales, Consulting, and Management.  He also owned and operated his own software consulting firm that employed 42 people nationwide, and provided IT business solutions to large and small corporations.
In his spare time, Marty enjoys the "hands on" experience with all of his hobbies, including home remodeling and maintenance, restoration of his 1951 Willys Jeep, and the occasional round of Golf.
Contact Marty
(720) 840-8050
Marty.Doane@comcast.net