A PASSION FOR REAL ESTATE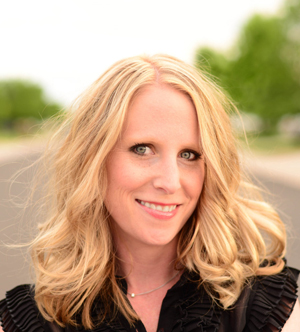 Jenny Moore hails from the beachside town of Coronado, California. However her family was originally from North Denver (now the Highlands). She spent a great deal of time in the Denver area throughout her childhood, and always felt at home when visiting here. When her husband got out of the Navy in 2005 she was eager to move to Colorado and set down some roots to become a 3rd generation Coloradan. She and her husband have lived in Parker for over 11 years, have 2 sons, and own a pub in the heart of Parker. Parker is the hometown they envisioned for their family and they love being engaged in the community.
Prior to starting her career as a real estate professional, Jenny bought investment properties in Arizona and Colorado, as well as managed 203k Construction Loans. She understands aspects of the Lending world, and has had experience in overseeing inspections for closing construction loans. Over the last 10 years Jenny has experienced the ups and downs that come with an ever-changing market. She understands the emotional tie that comes with selling a family property, or buying a first home. When it comes to buying or selling, it's always a big undertaking, and she wants to help her clients navigate the path to their goal. She has always had the real estate bug, from drawing her own floor plans in high school, to scanning real estate websites on a weekly basis even though she wasn't looking to move – "just wanting to know what's out there". Jenny prides herself on her ability to put her clients at ease with her casual and friendly personality. Her easy going personality aside, she is also a force to be reckoned with that always finds a way to meet her goals.
JENNY MOORE AT HOME
As a former competitive figure skater, she enjoys the winter sports scene and can be found skiing throughout many of Colorado's great ski resorts. In the warmer months she enjoys running the Boulder Bolder with her husband, hiking, and taking her sons to the great pools in the Parker area. Being outdoors Summer or Winter in this amazing state is her greatest form of relaxation. In her spare time she enjoys writing about herself in the third-person, and expanding her photography portfolio.
CONTACT JENNY MOORE
OFFICE: (303) 805-9551 x127
CELL: (303) 949-9084
RealtorJennyMo@yahoo.com