Douglas County Colorado Demographics
Population estimate for Jan. 1, 2014:  302,464
90 percent of the population lives in urban areas which is 17.5 percent of the County land area
10 percent of the population lives in rural areas which is 82.5 percent of the County land area
Incorporated towns and cities estimated populations

Castle Pines – 10,443
Castle Rock -50,028
Larkspur – 191
Lone Tree – 11,097
Parker – 46,042
Douglas County Colorado is located South of the Denver Metro area and encompasses the following towns & cities: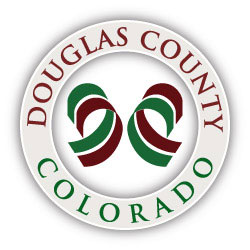 Castle Rock Colorado
Aurora Colorado (Part)
Three state parks fall within Douglas County, Castlewood Canyon State Park, Chatfield State Park and Roxborough State Park. Parts of the county lie within the Pike National Forest and were crossed by the historic South Platte Trail.
Recreation trails in the county include:
The Rueter–Hess Reservoir, when filled, may provide significant recreation including fishing, hiking, and non-motorized boating. If filled to capacity, surface size would be 1,140 acres, making this a fairly significant reservoir in Colorado and Douglas County's largest body of water.