Thinking of Buying Bank-Owned? We Have Crucial Advice
for You.
A real estate agent with vast experience and knowledge in the complexities of buying bank-owned properties is an absolute must for anyone thinking about purchasing one.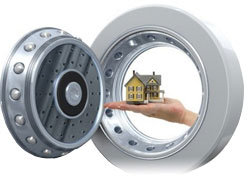 A bank-owned (or "real-estate owned") property is one that goes back to the lender after an unsuccessful foreclosure auction. These properties are usually sold "as is" and usually can be purchased for less than their value.
However, the process of purchasing a bank-owned property is not always quick and easy.
While you may think the lender would be eager to sell the properties and get them off their books, it doesn't always work that way. In fact, it can take months to finalize such a deal. Often, you will need to enter the murky waters of counter-offers, counter-counter- offers, and contingencies.
The bank will usually make a counter-offer to any original offer. This counter-offer may be higher than anticipated by the prospective buyer because the bank has to demonstrate that it is trying to get the highest price possible. Prospects should counter the counter-offer and expect to wait while their counter is reviewed by several individuals and companies.
That's why it's imperative that a knowledgeable real estate help navigate through all the intricacies of buying bank-owned properties who knows how to protect you. Want to make sure nothing goes awry? Call us at 303-805-9551.